When it comes to heist films, one can have many expectations. Some expect high-octane action sets, some expect an intricately explained process, others prefer comedic timing, whereas some look for a karma-will-get-you ending. South Korea is not really known for their heist movies. Releases are far and few in-between. Sets and stunts are expensive, getting together a star-studded cast even more so. Over the years, heist films have not performed very well in South Korea and are often topped in charts by action, comedy or period films.
However, several like The Thieves have managed to make their way onto International charts and performed well even in Singapore, Malaysia and China. If you're into heist films that will leave you in stitches or those that will reveal a new side of South Korea for you, check out the list below! We've listed down the top South Korean heist films based off their box office performance - and what it is that makes them special and unique.
2012 was certainly an eventful year for heist films in South Korea. Bolstered by the success of Thieves, heist movies performed relatively better in this year than in other years (where their box office collections scarcely crossed their production value). The movie tells the tale of Section chief who was a South Korean spy sent to work for the North Korean government. Over the years, he has shifted to other avenues of income and even has a loving family. However, sudden orders from the headquarters cause him and his team to get back on their feet. And while following orders, would it be so wrong to empty a safe that seems to be innocently standing by? This action-comedy fanfare is one of those rare movies that tackles several issues with ease - the North-South divide, the working class and family troubles.
3. Once Upon a Time, 2008
Grossing a total of US$10.6 million, Once Upon a Time wasn't the most commercially successful film (though it performed quite well for a heist film), but was praised for being an icon in its genre. Set in 1940s Korea, the movie takes places under the final days of Japanese rule. Everyone has their eyes set on a diamond known as the "Light of The East". Among the people vying for this are the Japanese army, the Korean resistance, every other cat burglar in town, and our two main characters - a con artist and a jazz woman. The movie is based on equal parts precise narration and comedy and uses music to its fullest advantage. For those new the genre, this movie could be a brilliant introduction to the homes and lanes of 1940s Korea.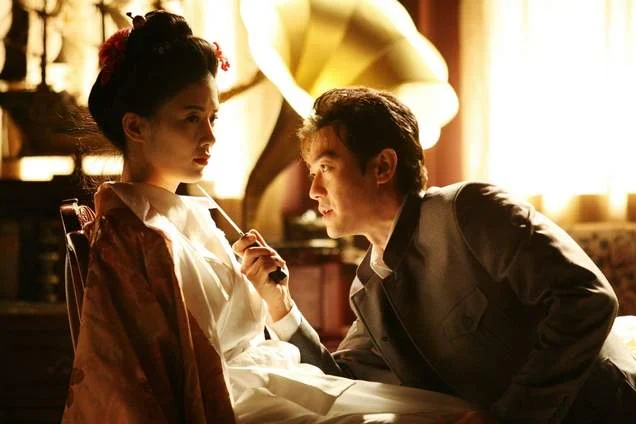 2. The Grand Heist, 2012
The Grand Heist was released in the same year as the evergreen Thieves. However, the premise of the two movies could not be any more different! Grossing US$30.2 million, Director Kim Joo-ho certainly deserves every penny. Set during the Joseon Dynasty, the movie tells the tale of a gang of 11 thieves who are after something more precious than gold. No, it's not another diamond - it is ice! Ice blocks being a rare commodity are stored by the royal family in their treasury and used judiciously throughout the year. This is what our gang plans to steal. Due to the absurd plot and comedic timing, the film went on to draw 4 million viewers in a little less than 3 weeks. Perhaps some part of this was due to the cameo by Song Joong-ki?
Boasting a stellar cast with Jun Ji-hyun, Kim Hye-soo, Kim Soo-hyun, Lee Jung-jae and many others, it is little wonder than The Thieves is the highest-grossing Korean heist film and the eighth highest-grossing film ever in Korean history! Directed by Choi Dong-hoon, the movie deals with a group of conmen who get together to steal a valuable diamond. The group concocts an intricate plan that involves the skillsets of each member as they plan on replacing the original diamond with a fake one. But as the movie wears on, we get to see that everyone has a different motive for joining the gang. Thieves is one of those well-done heist films that has equal parts action, comedy, some romance and an ending that will hit you out of the blue. Grossing over US$86.7 million, Thieves is a multi-language film spanning countries (and starring multi-national actors) that is sure to leave you in stitches!
Bonus: Collectors, 2020
Collectors is a recently released heist film, directed by Park Jung-bae telling the tale of grave robbers to attempt to carry out a bold plan smack in the middle of Seoul. Set amidst exotic heritage sites, the Collectors is a combination of the exploration scenes of Indiana Jones with the slick cinematography and technology of Oceans 11. As of now the movie has earned US$8.85 million and was placed 1st at the box office for the first two weeks of its release.
Have you seen any of these films? Let us know how you liked it in the comments below!